Agile and Scrum

Agile and Scrum Certifications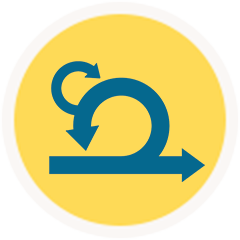 APMCert is an Authorized Training Partner (ATP) with SCRUMstudy® a global Accreditation Body for Scrum and Agile Certifications. We have the best quality and most comprehensive learning resources and certifications for Scrum and Agile.
Scrum is an iterative and incremental Agile framework for delivering projects successfully, it is the most popular Agile framework. It is an adaptive, iterative, fast, flexible, and effective method designed to deliver significant value quickly and throughout a project
Scrum ensures transparency in communication and creates an environment of collective accountability and continuous progress. The Scrum framework is structured in such a way that it supports product and service development in all types of industries and in any type of project, irrespective of its complexity.
A key strength of Scrum lies in its use of cross-functional, self-organized and empowered teams who divide and execute their work in short, concentrated work cycles called Sprints. The focus of Scrum on value-driven delivery helps Scrum Teams deliver results as early in the project as possible.
Register For Online Agile / Scrum Certification Courses here.
Certifications :